Hailey Fire and Rescue Department
What We Do
The Hailey Fire & Rescue Department provides the most comprehensive fire protection and rescue services possible while maintaining a reasonable cost to its taxpayers.
The Hailey Fire & Rescue Department is a combination fire department. There are currently four full-time firefighter/EMTs providing administrative support to approximately 25 paid-per-call or "volunteer" members. The paid-per-call members of the department are paid to attend training sessions and when responding to emergency scenes.
Our department responds to approximately 450 emergency calls per year. Of these calls, about 60% are emergency medical calls. The remainder of the calls is a combination of structure fires, wildland fires, mutual aid assistance, vehicle fires, rescue situations, and false alarms.
The Hailey Fire & Rescue Department consists of up to 25 paid-per-call members, a full-time fire chief, a volunteer assistant fire chief, a full-time fire marshal, a full-time fire inspector, and a full-time administrative assistant. The City currently has just one station located at 617 South Third Avenue. Our Business telephone number is (208) 788-3147.
The Fire Department is divided into two divisions, Administrative and Operations. The full-time personnel conducts virtually all administrative tasks such as plan reviews for new construction, fire inspections, fire investigations, and other routine administrative functions.
Both the full-time personnel and the paid-per-call firefighters are part of the operations division of the department. The operations division is responsible for medical response, fire suppression, maintenance, communications, support services, etc.
The paid-per-call members of the Hailey Fire Department serve in many capacities. Men and women over the age of 18 who desire to participate in the fire service are eligible to become members of one of the various membership categories. We routinely conduct new member orientation and training in February and September. Contact us at the number mentioned above to obtain more information.
Visit us on Facebook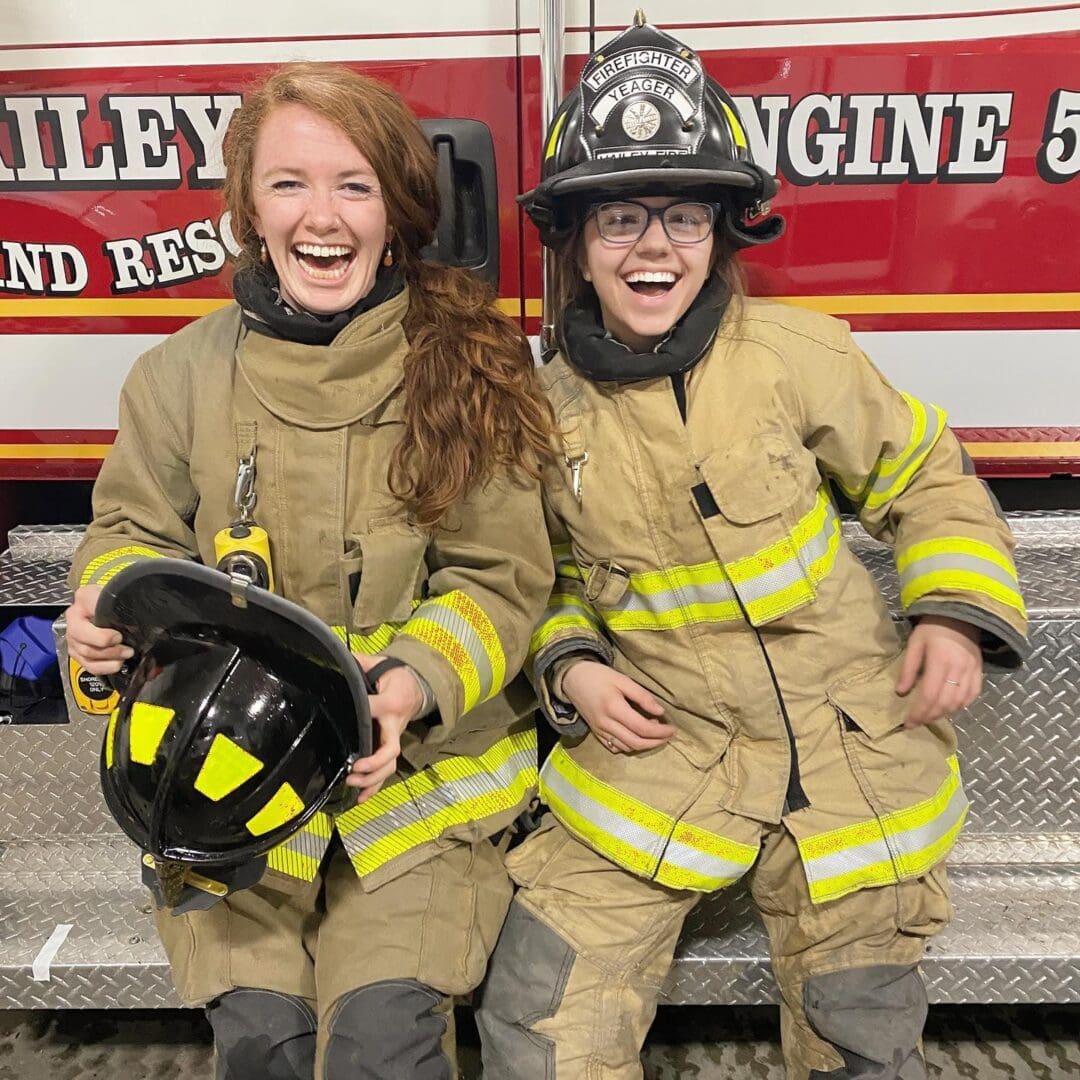 Frequently Asked Questions
A.  We are located at 617 South Third Ave. in Hailey. The administrative offices of the Hailey Fire Department are open during regular business hours, Monday through Friday, 8 AM to 5 PM. Please realize that the administrative staff are also firefighters and EMTs, and if you call or stop by and no one is there during these hours, we are most likely on a call.  If the office is closed for any other reason during regular business hours, we will post a sign on the front door and leave a message on the answering machine.
Message from the Chief
As Police Chief of Hailey, I welcome you to the Hailey Police Department website. The City of Hailey currently employs 13 officers and 1 Administrative Assistant, which includes 3 Command Staff and 2 School Resource Officers. The Hailey Police Department serves a population of 10,000, and our mission is always to Protect, Serve, and Lead Our Community to a Safer Tomorrow.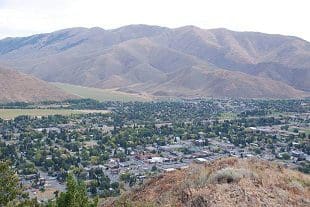 The mission of the Hailey Police Department is to provide a safe community and environment for the people of our City. The Hailey Police Department strives for and supports the highest quality of life through dedicated and professional service. The members of this department act in partnership with our community, treating all citizens with dignity and respect.
The Hailey Police Department maintains an eligibility roster for future employment opportunities. The roster is based on reviews of resumes submitted by interested applicants. When a position opens in the department, those listed on the eligibility roster will submit a formal employment application. Interested parties should submit resumes to Chief of Police Steve England via email at steve.england@haileycityhall.org or via US Mail addressed to Hailey Police Department, 311 E. Cedar St., Hailey, ID 83333.
A. You must first determine where the crime occurred. The agency having jurisdiction will take your report and determine what follow up work must be done. Reports can be made in person, over the telephone, at the scene of the crime, or in some instances via facsimile machine. You should always consider filing a theft report even in the event that it is a small loss and you believe the property is not recoverable or your deductible is too high to cover the loss. In some cases, we have recovered stolen property from cases filed years prior while investigating a new case. Many times we learn that property is stolen but we have no case or victim to return it to. This occurs quite frequently in the case of bicycle thefts.