2022 Utility Rate Increases
City of Hailey utility rates increased on October 1, 2022.
Customers will see the effect of that increase on t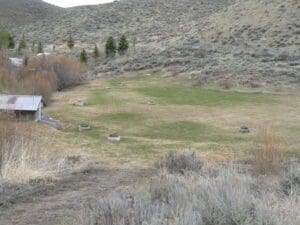 heir November bill.
The  monthly wastewater charge is based on your account's winter water usage average. The charges have increased as follows:
up to $2.00 per 1000 gallons for an average usage under 5999 gallons
$1.60 for each 1000 gallons of average usage over 6000 gallons
For example, a citizen with a 6000 gallons winter average will see their wastewater bill increase by $9.75 per month.
The Water Base Rate is increasing by $1.03 per month and the Metered Water Usage Rate is increasing by $0.03 per 1000 gallons of usage at the lower usage rates, then increasing up to $0.55 per 1000 gallons of usage at the top usage tier.  Customers who use less water are charged a lower rate for the water they use.
Your winter water usage has a direct impact on your wastewater charges from April 2023 to March 2024. Your water usage (not the dollar amount) in each month from November to March  should be equal to or lower than last year's usage in the same month. If not, you need to check for leaks and try to lower your usage. Please reach out to [email protected] or call City Hall to learn more.