The Finance & Records Department assists the public with goodwill, accuracy and an exceptional level of service. Often the first point of contact for Hailey citizens, our staff directs communication to appropriate parties within city government as well as to state and county agencies, and the community at large. If we don't know the answer, we help find someone who does.
We value citizen participation at all levels of government, and provide varied sources of information to encourage knowledge-based public involvement. We uphold the public's right to readily access appropriate public records and financial data. We respect citizens' comments or concerns, and work to address them or immediately engage the appropriate government official.
Major responsibilities of the Finance & Records Department include budgeting, financial reconciling and reporting, accounts receivable and accounts payable, public records, elections, business licensing, and coordinating City Council meetings. Citizens may also inquire about park and banner reservations, and apply for Special Event Permits through the Finance & Records Department.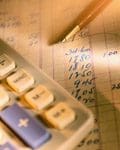 Finance & Records Contact Information