Hailey's Arts & Historic Preservation Commission announces a call for artists and welders to submit design proposals for a Chinese American Heritage public art project! F 07665, Janye A. Smith Collection, Jeanne Rodger Lane Center for Regional History. F 07664, Janye A. Smith Collection, Jeanne Rodger Lane Center for Regional History. The project marks a…
Hailey Arts & Historic Preservation Commission
About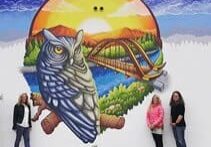 The mission of the commisssion is to ensure that the arts and history are valued as an integral part of Hailey and to enhance the culture of the Hailey community by providing leadership, advocacy and support for the arts and history.
The Hailey Historic Preservation Commission was first formed in March 2005, and the Hailey Arts Commission was formed in April 2006.  These commissions worked separately until 2013, when they merged by ordinance to form the Hailey Arts and Historic Preservation Commission (HAHPC).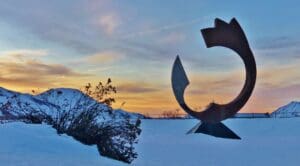 Appointments
Appointments to the Commission are made by the Mayor and approved by the City Council. Members must have been residents of Blaine County for two years prior to appointment, and must be Hailey residents at the time of appointment. Two members may reside outside the corporate limits of the City of Hailey, but within the City's Area of Impact, or be actively employed in a business which promotes the arts or historic preservation.  The Commission may have no more than 9 and no less than 5 members.  The term of service for commissioners is 3 years. See the attached handbook for a detailed description of the procedures and duties required of commissioners.
Watch the unique story of the Bailey House to learn how the City of Hailey supports the preservation of historic buildings.