City of Hailey is anticipating elevated flooding to occur in 2023. Due to the expected flooding, City of Hailey staff will be holding two (2) public outreach meetings at City Hall and virtually. All are encouraged to attend. These meetings are scheduled to take place on April 19, 2023 and May 3, 2023 starting at 5:30 pm, to be held at Hailey City Hall and available virtually via GoToMeeting. Both meetings will cover the same information.
Please join my meeting from your computer, tablet or smartphone.
https://meet.goto.com/507079749
You can also dial in using your phone.
Access Code: 507-079-749
United States: +1 (571) 317-3112
Get the app now and be ready when your first meeting starts:
https://meet.goto.com/install
Meeting Documents:
Flood Watch: Flood could be possible, be prepared!
Flood Advisory: Possible flooding, but not expected to be severe enough for a warning.
Flash Flood Warning: Flash Flood is a sudden violent flood that can take minutes or hours to develop. This warning is issued with flash flooding is either imminent or already occurring.
Flood Warning: Flooding is either imminent or already occurring.
It's never too late to think about long term planning to prevent flood loss in the future, and to provide peace of mind when the snow pack starts to melt.
The City of Hailey has a Flood Hazard Overlay District, which includes all property that has been determined by the Federal Emergency Management Agency (FEMA) to be in the Special Flood Hazard Area. This zoning district has been set up to promote the public health, safety, and general welfare, and to minimize public and private losses due to flood conditions.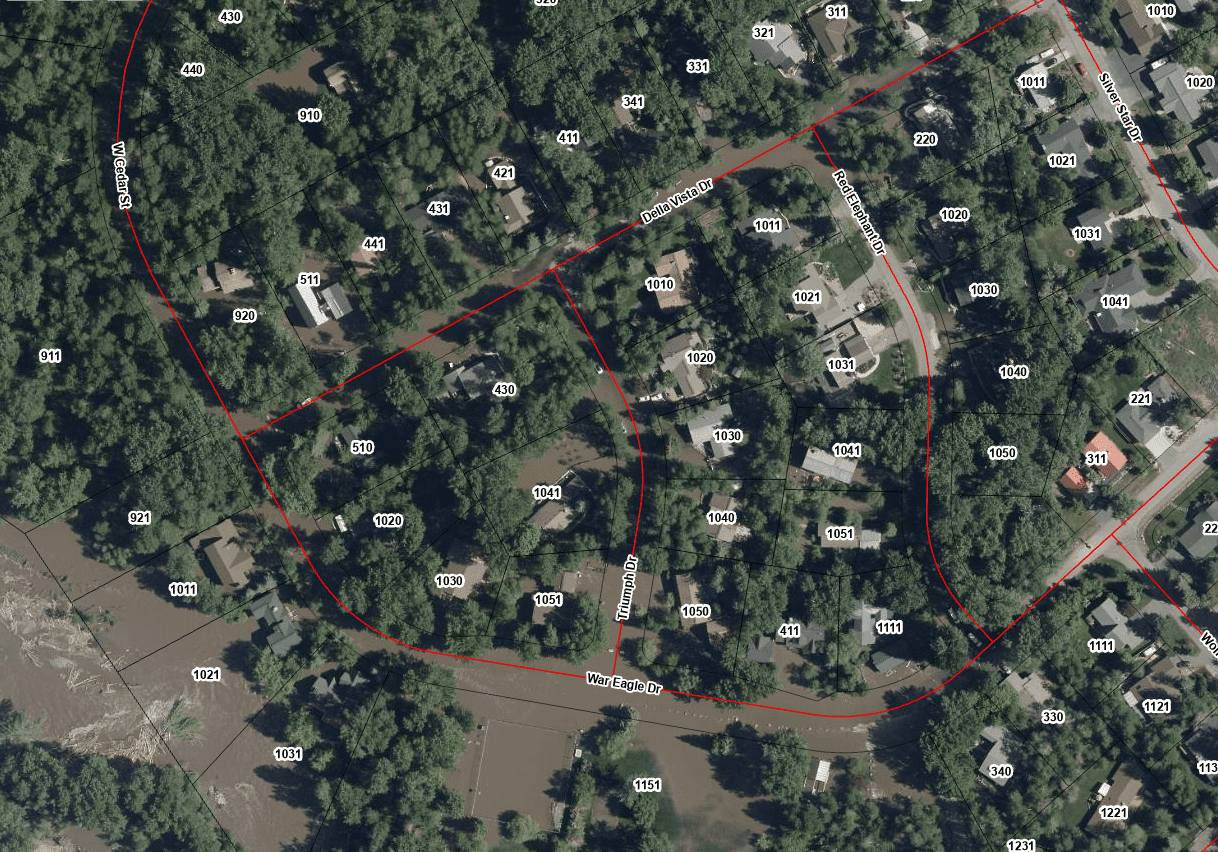 The City of Hailey also maintains Flood Elevation Certificates for the streets listed below. If an address is not listed, please contact the Community Development at 208.788.9815 ext. 2027.