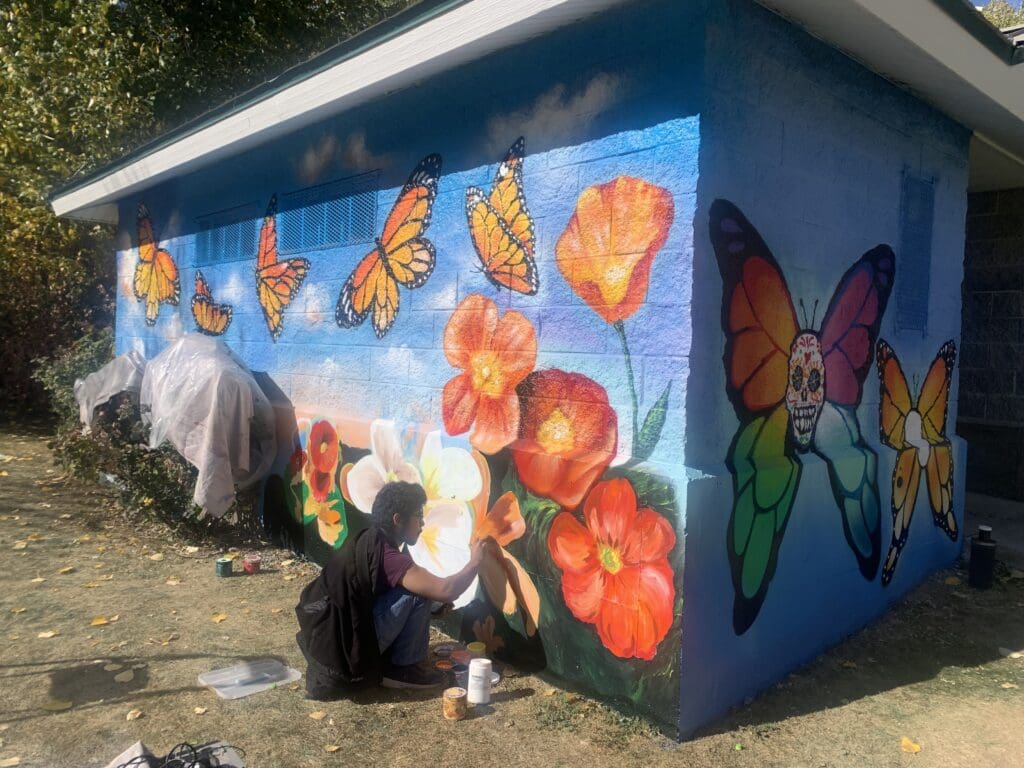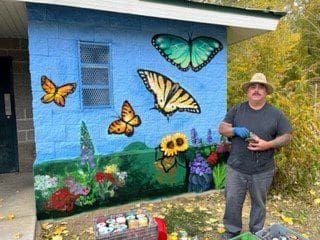 Celebrate the Day of the Dead with the Hop Porter Park Mural
In collaboration with local artists, Wood River High School students, and muralist John Zender Estrada, the Hailey Arts & Historic Preservation Commission (HAHPC) imagined and sponsored a Day of the Dead mural for the Hop Porter Park restroom building. HAHPC intends for the mural encourage the vitality of the children's park, while:
showcasing native wildlife,
honoring Latino/Hispanic traditions in local art, and
providing a learning opportunity for local artists interested in mural methods and techniques.
The visiting muralist, John Zender Estrada, has ties to the Wood River Valley community through his lifelong friend and Commissioner, Herbert Romero. In recent years, John Zender painted an interior wall at the Hunger Coalition, a canvas for the Wood River Land Trust, and, most recently, the hallway at Alturas Elementary School. His murals in the Wood River Valley aligns with the Commission's recent theme— "Our Differences Make a Difference in Hailey." Depict togetherness and inspirational imagery from the Latino/Hispanic traditions and heroes, John Zender's portfolio strives to honor and welcome people of all backgrounds. For more examples of his work, see his website:http://www.johnzender.com/
Better yet, walk to Hop Porter Park for a fresh look at the restroom building!