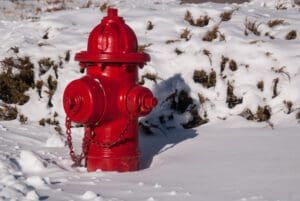 In the past month the City of Hailey has been blessed with a significant amount of snow. Although the snow is much appreciated, it has completely buried most of the fire hydrants in the city.
Due to the limited manpower of the Hailey Volunteer Fire Department, we do not have the resources to dig out all the hydrants in town. Therefore, the Hailey Fire Department is asking the citizens of Hailey to please remove the snow within three feet of any hydrants adjacent to their property. This will save precious time if there is an emergency in your area and could make the difference between saving and losing your house in a fire.
Nearly all fire hydrants in the city are marked by flagpoles. However, if you need to find the location of a hydrant please feel free to call the Hailey Fire Department at 788-3147 and we can help locate the fire hydrant nearest to you.
Just a reminder to all snow removal companies it is illegal to store snow on or within three feet of a fire hydrant. So, please be mindful of hydrant locations on the properties that you remove snow from. Thank you and happy skiing.