Riding an e-bike is a fun and efficient way to commute, recreate, and explore in and around the City of Hailey.
While there are many different styles and capabilities of e-bikes, the City of Hailey defines electric bikes ("e-bikes") as, "A bicycle or tricycle that is equipped with fully operable pedals and the primary propulsion occurs through human power with assistance of an electric motor" (Ord. 10.40.010).
HAILEY ORDINANCE NO. 1307
In 2022, the Community Development Department and City Council worked together in adopting an exciting update to the Hailey Municipal Code.
Ord. No. 1307
formally allows for electric bicycles, alternative electric motored vehicles (i.e. "One-Wheels", electric skateboards), wheelchairs, and other power-driven mobility devices ("OPDMDs") under 750 watts to travel on City sidewalks, pathways, and streets. It also amended the City's definition for an "improved pathway" to allow for both motorized (e-bikes and other) and non-motorized travel.
This update is part of a larger effort to modernize the City's

Municipal Code

, eliminate discrepancies, and to meet and prioritize sustainability standards into the future. It also aligns City of Hailey standards to those adopted by the cities of Sun Valley and Ketchum, as well as the Blaine County Recreation District (BCRD).
Looking to ride your e-bike, but not sure where to go?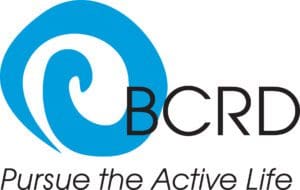 Blaine County Recreation District's Summer TraiLink website is your one-stop-shop for trail information in the Wood River Valley. Head to summertrailink.bcrd.org to explore e-bike-friendly trails in the City of Hailey, as well trail conditions and alerts, route descriptions, downloadable maps, and more. 
Trails in Hailey OPEN to e-bikes:
Wood River Trail/"the bike path" (Thanks to Ord. No. 1307!)
Colorado Gulch Trail
Quigley Canyon Trails
Trails in Hailey CLOSED to e-bikes:
Carbonate Mountain Trail
Draper Preserve River Trail
Toe of the Hill Trail
Know Your Responsibilities
Whether riding on two-wheels or walking with a four-legged friend, we all play a role in making the City of Hailey's sidewalks, trails, and pathways safe and enjoyable. E-bikers can do their part by remembering the following:
No matter how short or familiar the ride is, always wear a helmet.
A bike light should always be used when riding at night - stay visible to other bikers, pedestrians, and motorists.
Respect other pathway users and ride in control. Let others know you are passing, and give them plenty of space. This is especially important for e-bikes, which are fast, powerful, and relatively quiet machines.
Plan your trip and understand allowed uses.